Products
As well as our standard products, Fish&Tech has the technical capacity of developing a specific product for every need. Don't hesitate to contact us with any queries about products or processes.
Long lasting preservation
Fish&Tech preservatives prevent the loss of freshness that fish undergo during their conservation in freezers. They keep the fish looking fresh and just caught.
Inhibit the oxidation process
Prevent unpleasant smells.
Keep the product fresh looking.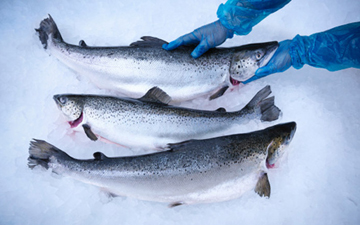 Consertech
Preserver and antioxidant for fish.
Fish Fresh
Antioxidant and fish preserver.
Dositech
Product for acidity elimination in Dosidicus Gigas.