Products
As well as our standard products, Fish&Tech has the technical capacity of developing a specific product for every need. Don't hesitate to contact us with any queries about products or processes.
Fresh looking crustacean
Fish&Tech antimelanosis agents are the best way to keep crustaceans looking freshly caught. They prevent the blackening of the cephalothorax and the unsightly patches produced in this process, by acting on the different stages of melanosis, with no change whatsoever in the flavour of the crustacean.
Prevent the blackening of the cephalothorax.
Ensure the correct pH level.
Do not alter flavour.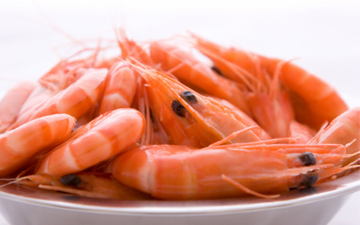 Melatech
Black spot inhibitor for seafood. Low residue SO2.